Discount 44%
Pre-Order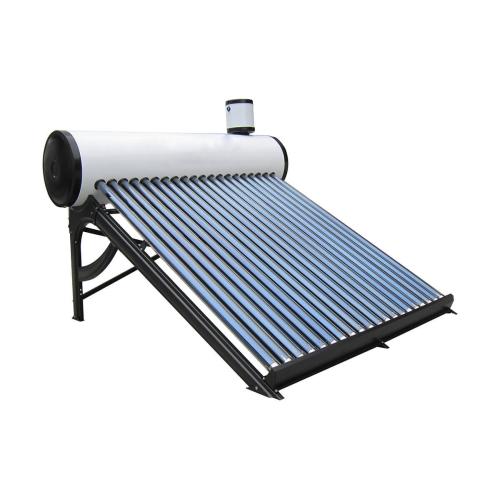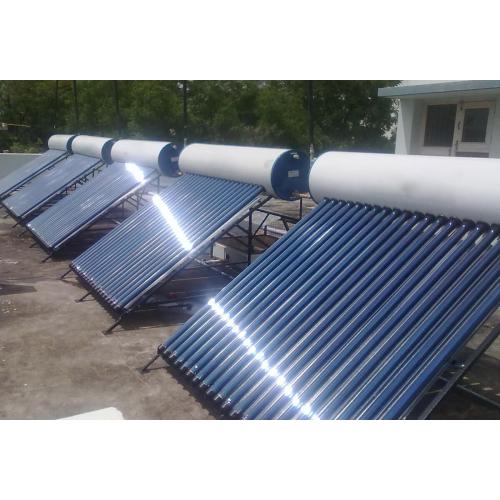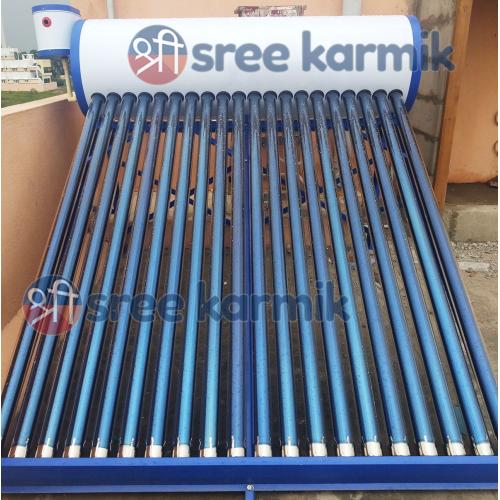 favorite_border Wishlist
compare_arrows Compare
Solar Water heater 300LPD ETC type
---

remove_circle_outlineadd_circle_outline
info Contact us for Bulk or Custom order
Solar Water heaters - by Sree Karmik
Why pay for electricity when the sun shines for free! Non-stop hot water supply without dreadful electric bills.
 Does not include Installation and plumbing works.
 Transport charges extra. Final quote will be sent by email after placing the order.
 For customized Solar power solution or any queries, feel free to contact us: 9840963146 / contact@sreekarmik.in.
Nonstop hot water supply - day & night.
Huge saving on electric bills.
Very short Return on Investment.
Long life with 5 years Warranty.
Daily hot water of 65 - 85 Degree Celcius and better performance in winter and cloudy days.
No Scale formation or pipe blockage by using on hard water.
Compressed PUF insulated storage tank to retain the Hot water for more than 48hrs.
Inner Tank made of High grade stainless steel used in marine application.
Non welded technology used for making inner tank to completely avoid inner tank leakages.
Silicon rubber seal ensures high insulation. Has long life expectancy and capable of resisting higher temperatures.
Extra Auxiliary tank is fitted instead of air vent, withstands high pressure of cold water also minimize mixing of Hot and Cold water.
Completed 8 years of service with satisfied Customers Globally.
High transmissivity triple layered clog and choke free collector tubes.
Approximate Area Required for Installation: 3m x 3.6m.
| | |
| --- | --- |
| Make | Supreme / Sunmax / Equivalent |
| Capacity | 300 Liters per day (LPD) |
| Size | 3m x 3.6m Shade free area - South facing |

| | |
| --- | --- |
| Collector Type | Evacuated tube collector |
| Tube Dimensions | 58 - 1800 mm |
| Temperature | 65 - 85 deg C |
| Tank Capacity | 300 Liters |
| Tank Material | Inner Tank: Stainless Steel 304L;Outer Tank: Galvanized Powder coated |
| Tank Insulation | PUF 50mm |
| Type of Circulation | Thermosiphon |
forum Review the product, add comments, or Ask a question: